News
Gates Foundation Grand Challenges Funding for brucellosis Research
Our publication in the October issue of ACS Chemical Biology appeared as the Journal cover page
Bundle, D. R., Nycholat, C., Costello, C., Rennie, R. and Lipinski, T.   Design of a Candida albicans disaccharide conjugate vaccine by reverse engineering a protective monoclonal antibody. ACS Chem. Biol. 7, 1754–1763, 2012.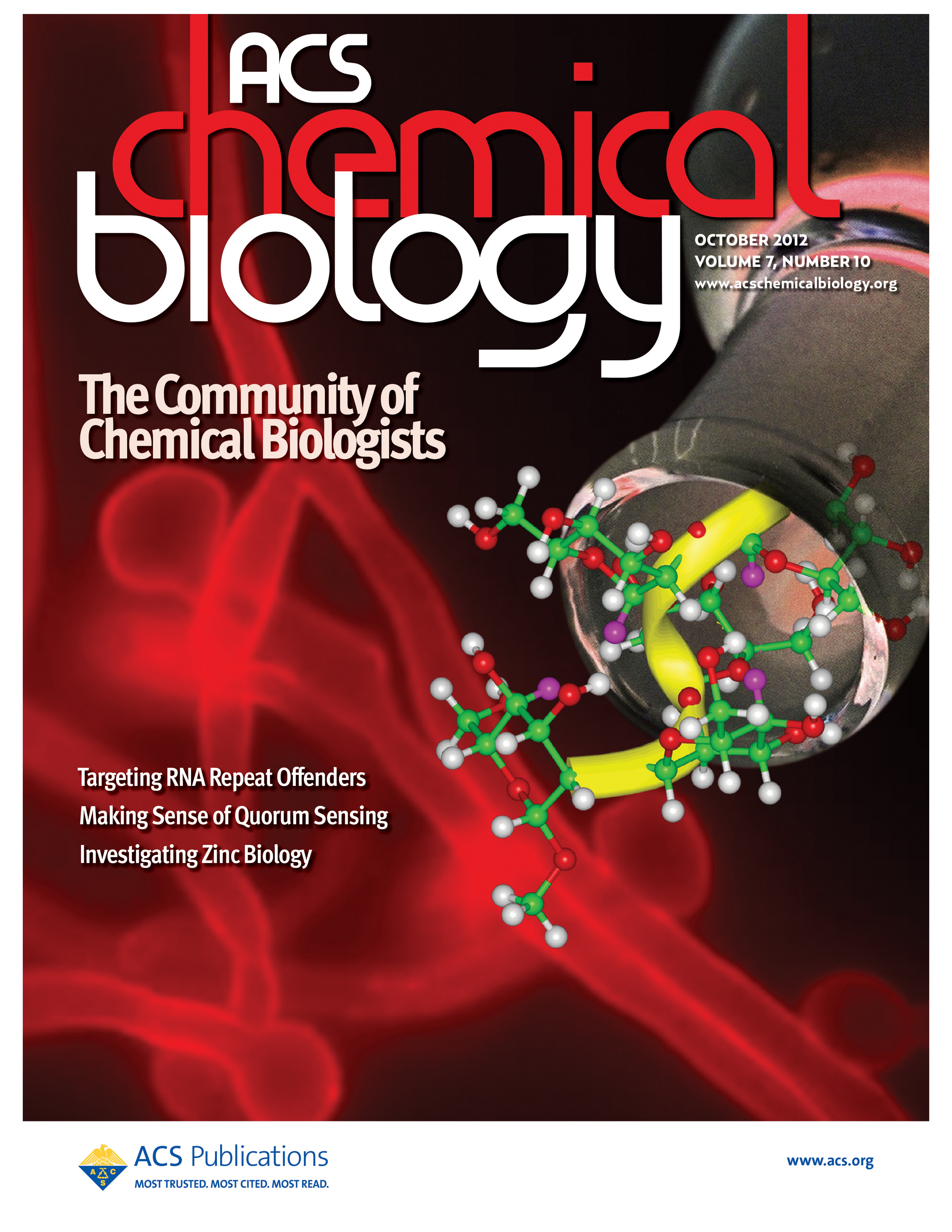 NSERC presents 2 minutes with David Bundle
Awards
2012 Killam Award for Excellence in Mentoring
This award is given annually to one member of the academic staff in recognition of outstanding performance in the area of mentoring summer research students, graduate students, postdoctoral fellows, and visiting research scholars.
2012 Haworth Memorial Lectureship
RSC NEWS, March 2012: Professor David Bundle, R. U. Lemieux Professor of Chemistry at the University of Alberta, is to be awarded the 2012 RSC Haworth Memorial Lectureship. Professor Bundle is well known for his wide-ranging research program at the interface of carbohydrate chemistry and glycobiology.
Read news story on Alberta Glycomics Centre website
Drs. John Klassen, David Bundle, Todd Lowary, Glen Armstrong, and Ken Ng receive the Brockhouse Award for Innovation.
Centre Gets Shot in the Arm
February 28, 2012
Brockhouse Award for Innovation
February 27, 2012
2008 Killam Annual Professor, University of Alberta

2007 Outstanding Leadership in Alberta Science, awarded by Alberta Science and Technology Foundation
http://www.astech.ab.ca/awards/past-recipients/2007/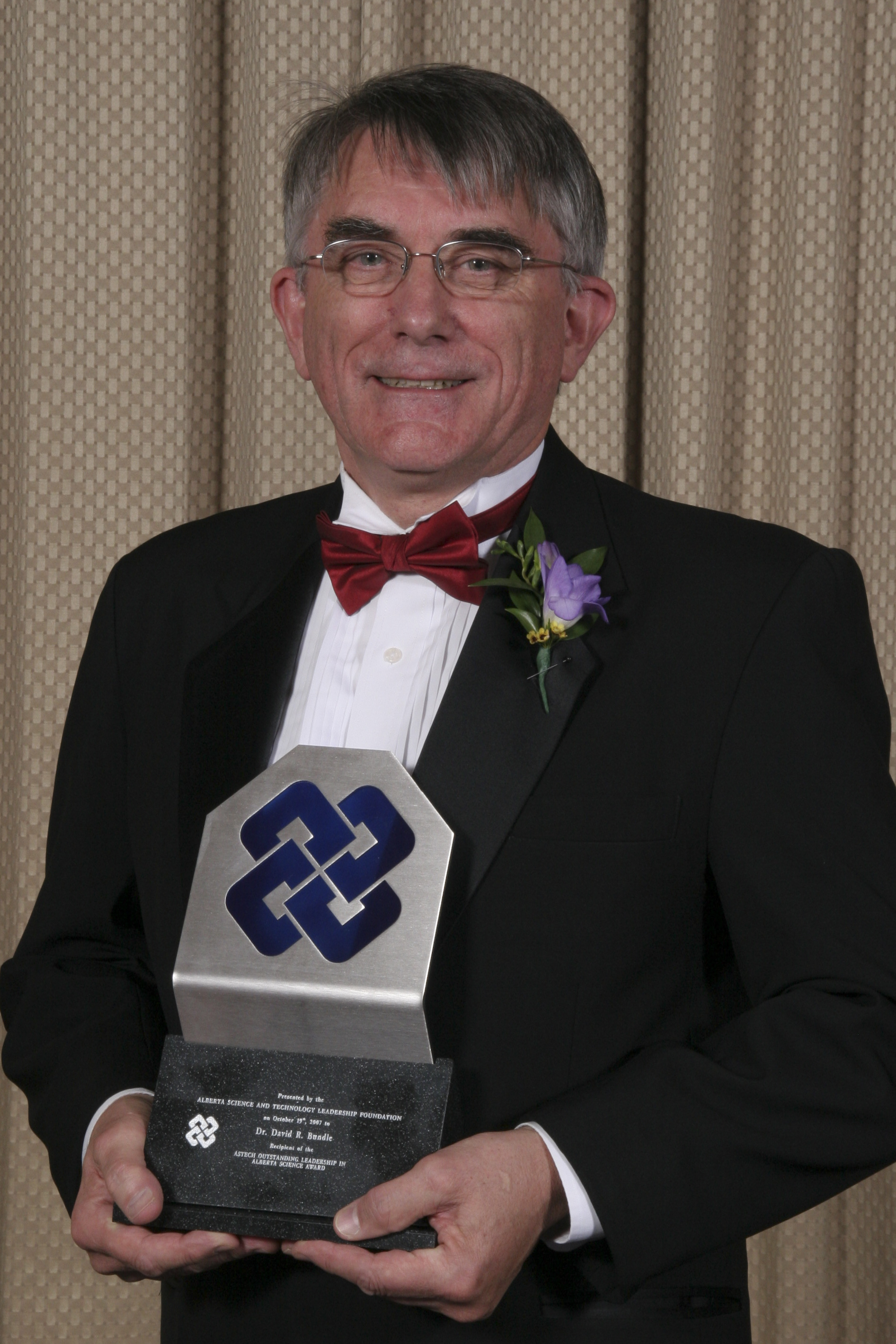 2006 Alexander von Humboldt Senior Research Award
http://www.folio.ualberta.ca/43/18/10.html
2005 Claude S. Hudson Award in Carbohydrate Chemistry, American Chemical Society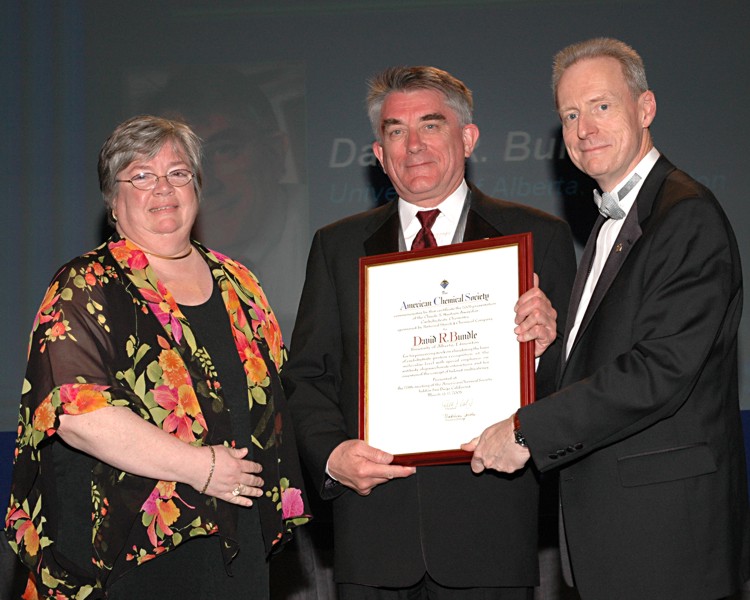 Events
Bundle Research Group Hike (Mount Temple)
August 17, 2002
News and Media
Healthier milk? U of A wants to find out if it's possible
June 3, 2003, Edmonton Journal
Researchers awarded $19 million
June 2, 2003, University of Alberta ExpressNews
Provincial cash creates Ingenuity Centres (PDF, 202k)
October 4, 2002, Folio
Alberta Ingenuity Centre awards up to $ 7 million for new carbohydrate research centre
October 2, 2002
Starfish takes the sting out of Shiga toxin
A Starfish that stops deadly toxins (PDF, 202k)
May 2, 2000, Canadian Medical Association Journal
U of A team discovers "Starfish" fights toxins
February 10, 2000, Edmonton Journal
Sugar molecule could save millions of lives
February 10, 2000, National Post
Polyvalent ligand trounces Shiga toxin (PDF, 304k)
February 4, 2000, Chemical & Engineering News
Dr. David Bundle Has Been Appointed as the First Chairholder of the Strathcona County/R.U. Lemieux Chair in Carbohydrate Chemistry