The Jäger group offers graduate students a wide range of research opportunities including high resolution spectroscopic experiments, theoretical calculations, computer programming, and the development of new instrumentation.
We are looking for new graduate students and would be happy to answer any questions you have about the graduate program, our research interests, or life in Edmonton.
Brochures and application forms for graduate studies can be mailed to you.
If you have already applied for graduate studies in Chemistry at the University of Alberta, it may be possible to arrange a (subsidized) visit.
Contact Dr. Jäger or our department graduate coordinator for further details.

A Lab with a View (over Edmonton's Downtown):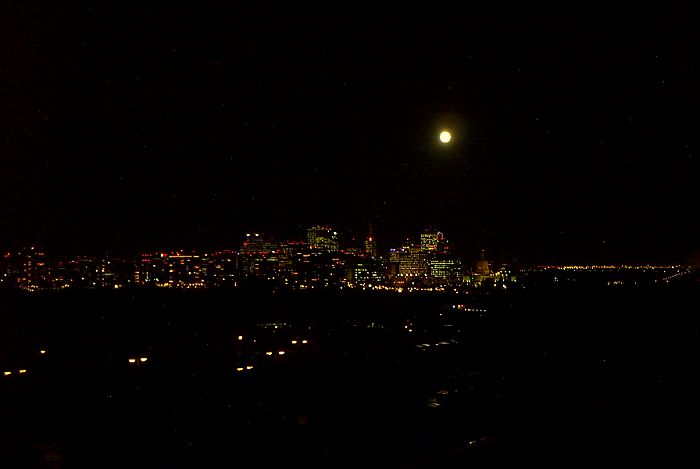 Late at Night...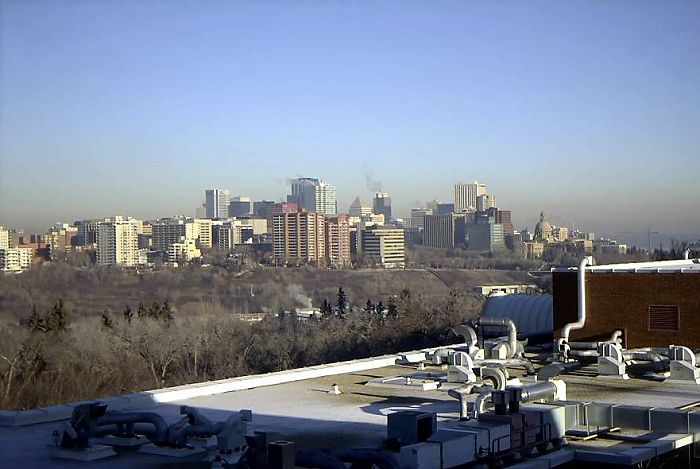 ...and in The Living Daylights.